A quick business trip yesterday with one of my staff took us from Nelspruit to Sabi, up Long Tom pass in thick mist and a stop in Lydenburg for a take away Wimpi Coffee. Then back on the road to Polokwani for a meeting. That duly completed we headed for Phalaborwa for another meeting and then a few beers with Sprocky and his SO.....most enjoyable. From there down to Hoetspruit to get a few groceries and most importantly a couple of bottles of Johnny Walker. Then finally a left turn onto the Orpen road and onto the dirt road that leads to my colleague's farm.
As we drove through the gate onto the farm a beautiful Kudu bull erupted from the bush, not 5 meters from me whilst I was locking the gate behind us. I'm not embarrassed to say that I nearly had a heart attack and insisted that we open one of the bottles of golden nectar on the spot before proceeding an inch further. From this gate to the homestead is a further 15 kilometers so we got moving just as it was starting to get dark.
About 1 kilometer down the road we saw some movement on the right and low and behold, 2 wild dogs having a tug of war over a little duiker. We watched them for a short while until one of them showed great agitation and 3 hyena came loping out of the bush and chased them off. By now it was totally dark, so we moved on to the house. The neighbor had made a lovely ox tail stew out of buffalo tail so we climbed into the game drive vehicle and headed over there. On the way some eyes reflected from a cut line and on shining the spot light in that direction a magnificent Leopard was trying to make himself invisible behind a blade of grass. The rest of the evening was spent chatting and enjoying the buff tail stew around the fire in the boma. We returned to the house at about 10:00 and climbed into bed where I had a great night's sleep.
This morning we were up at 07:00 and back into the game drive vehicle for a quick drive before heading home. The first hour produced many of the usual Impala, Wildies, duiker and a superb little Steenbok right on the edge of the track, who didn't even move as we passed slowly by. Along one of the tracks there was sign of a fairly large herd of Buffs so we decided to head off road through the bush to find them. On coming out into a bit of a clearing, lying all regal and full of himself was this lad, a young male lion of about 3 years old already quite large, so I can only assume he will one day be one of the big chaps of the Park. Please excuse the quality of the pics, they were taken with my cellphone.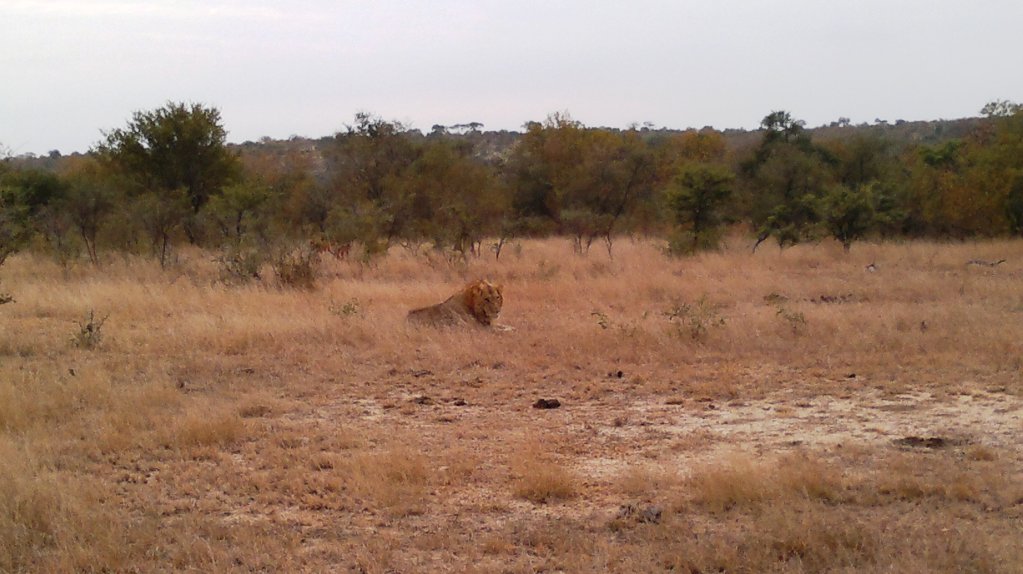 After spending about 10 minutes watching him do nothing, we set off in pursuit of the Buffs once again, but never did find them. After a great morning in the bush we headed back to the house where a lovely breakfast of egg, bacon, sausage, tomato and avo awaited us.
During our meal we were entertained by hundreds of hornbill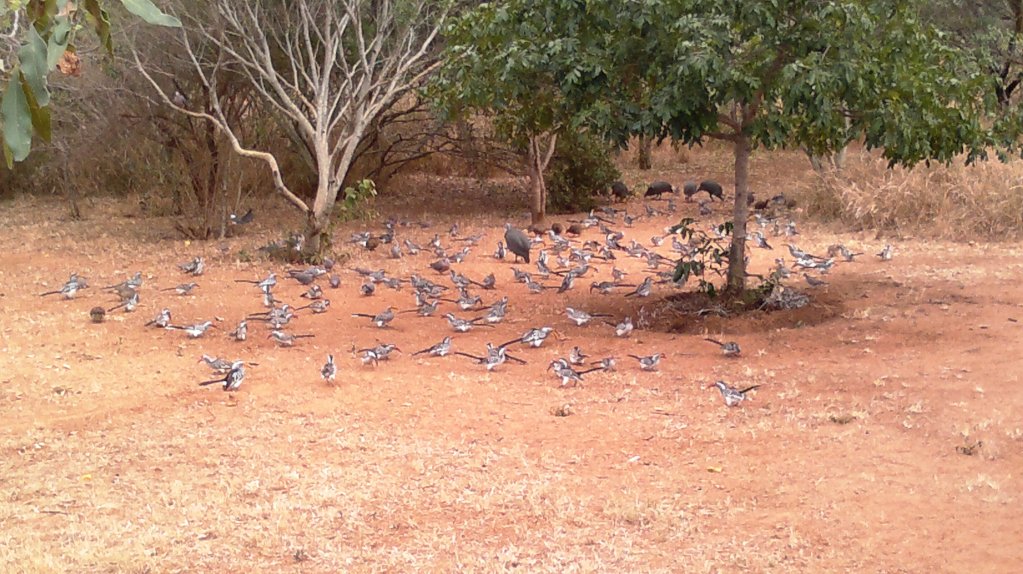 As well as these cute little mongooses/mongese trying to mooch some breakfast for themselves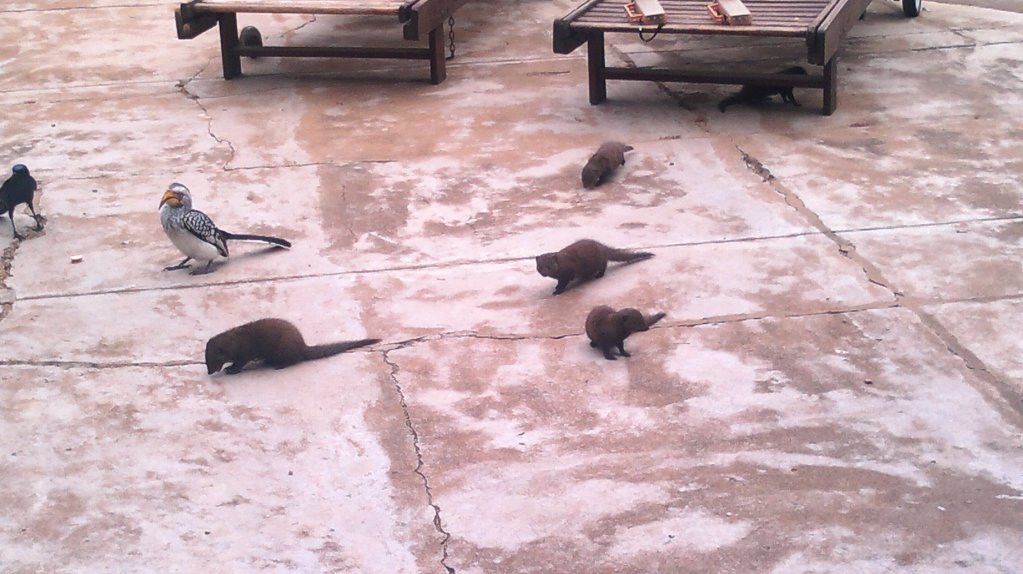 After breakfast we climbed back in the bakkie and headed for home. A great little visit to restore some energy.